Audio Cassette to CD Service
What's included
What we digitize
Includes welcome guide with instructions, barcodes to tag your items, shipping box, pre-paid UPS® return shipping label and all digitizing.
All formats are carefully digitized by hand, right here in the United States.
Receive regular email updates throughout the whole process.
Approximately 10 - 12 week turnaround once we receive your KODAK Digitizing Box.
Each KODAK Digitizing Box is good for up to the number items specified in the size selector section. 
Includes extra safety barcodes in case you have more media you'd like digitized. We'll invoice you for any add-ons once we receive your media.
Includes complimentary Digital Download access to your files for 30 days.
Select how many items you want digitized
Need physical copies? (optional)
Includes digital download access for 30 days
Thumb Drive
Perfect for computer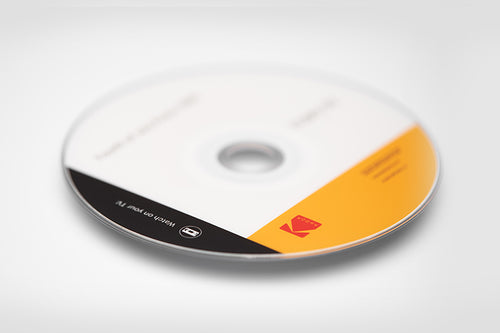 Disc Set
Perfect for computer
Kodak Digitizing Box
Starting at
Includes digital download
OUR PROCESS
The same classic mail-in model
Frequently asked questions
You have questions.
We have the answers.
Fill your KODAK Digitizing Box with any brand of tapes, photos, film reels and audio. In a few weeks, you'll receive your conveniently converted memories on digital, DVD, or the cloud, along with your originals. Every KODAK Digitizing Box includes a welcome guide with simple step-by-step instructions, barcodes for tracking every item, and a prepaid UPS return shipping label.
Please allow approximately 10 - 12 weeks once we receive your filled KODAK Digitizing Box. Our exclusive tracking technology keeps you informed throughout the process with regular email updates, and our knowledgeable customer support team can answer any questions you have.
Digitized, ready-to-relive copies on your choice of Thumb Drive, DVD or Digital Download, as well as all your original media. All analog media is professionally digitized by hand in our state-of-the-art facility.
What can I get digitized?
Mix and match format types from VHS tapes to Super 8 film. We can digitize any brand of old analog media!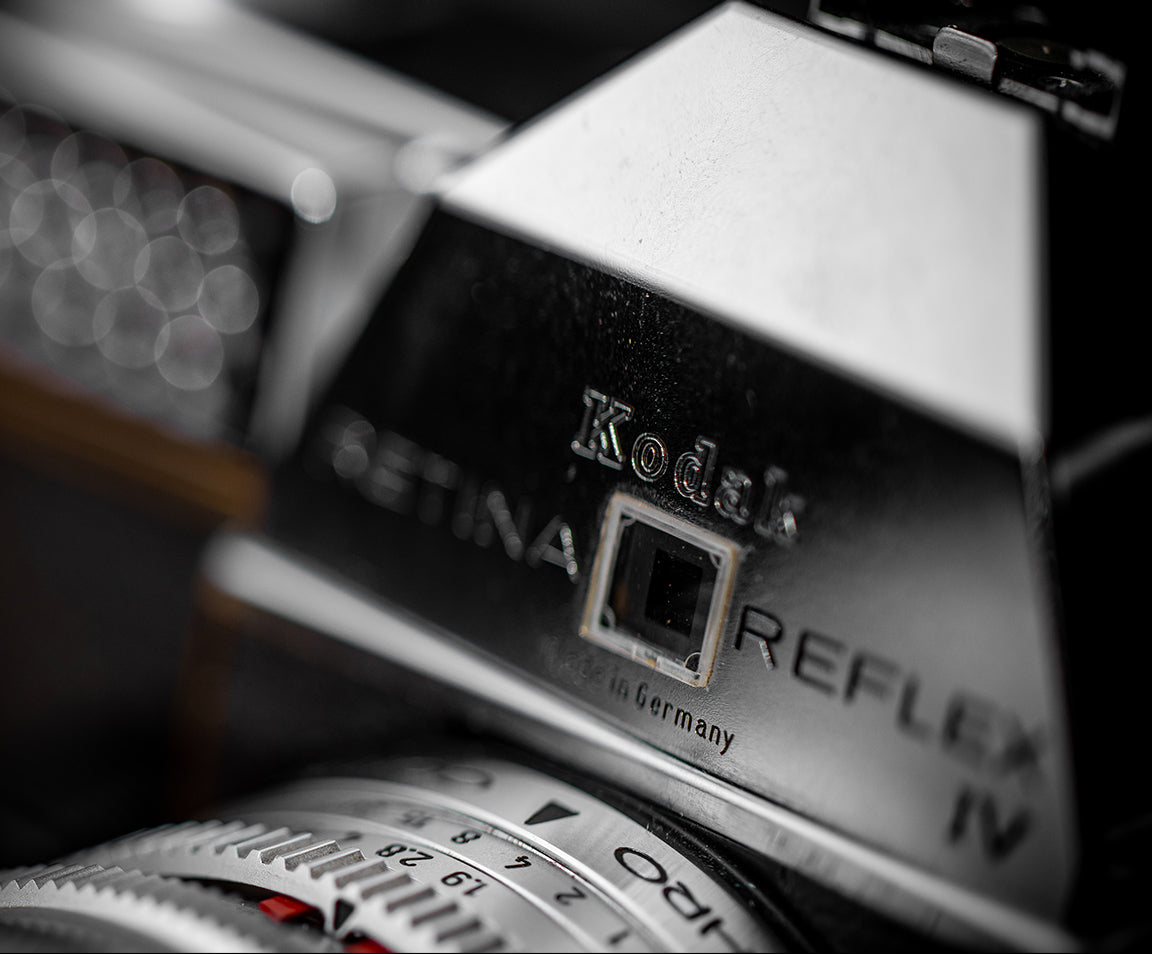 Hundreds of years of history
Quality runs in our DNA
Since 1888 Kodak has continued to invent and revolutionize photography and motion pictures. That historic tradition continues with the KODAK Digitizing Box. Following in the footsteps of millions who trusted Kodak to develop their film by mail, KODAK Digitizing Box offers mail-in digitizing for all brands of videotapes, film reels, slides, and printed photographs.
Get Started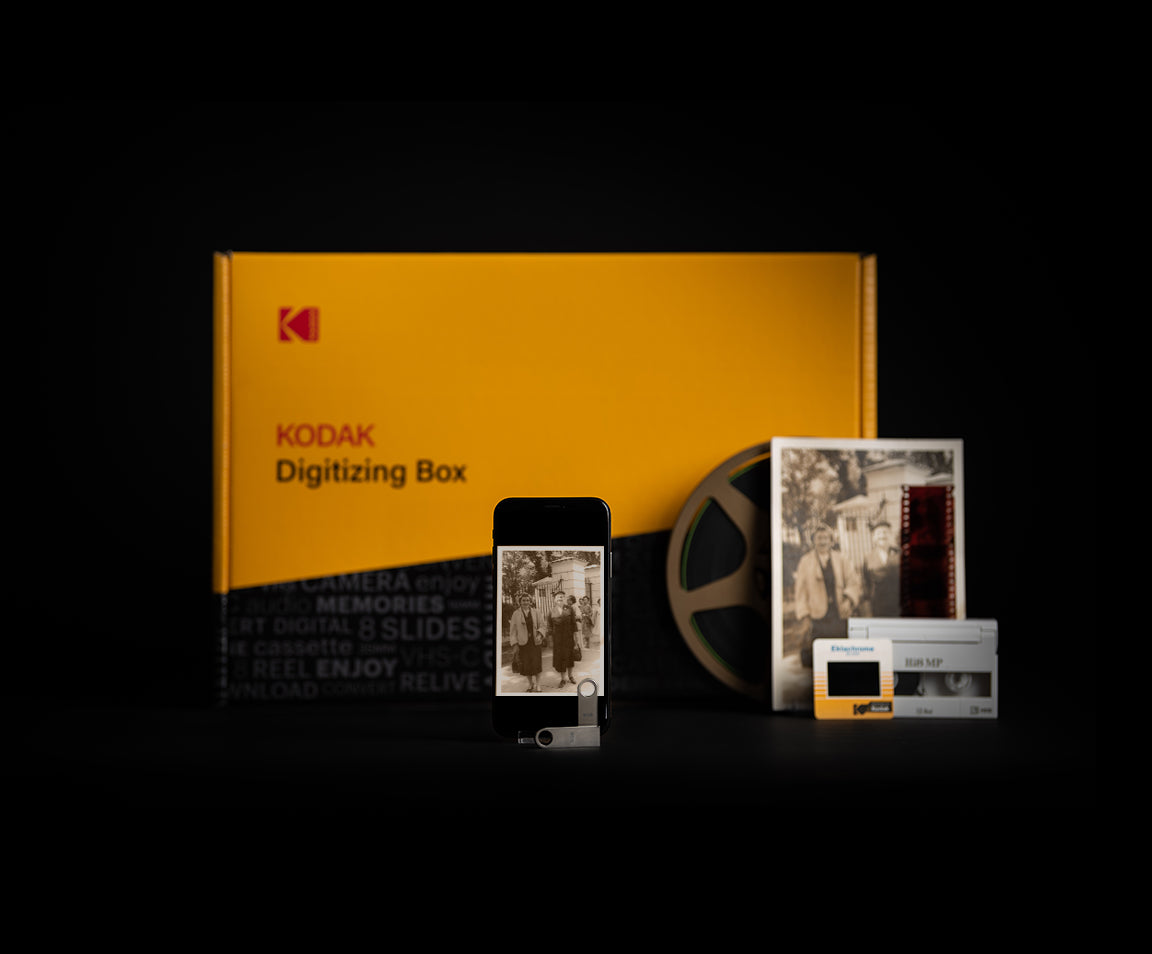 We bring your
memories to life.
Fill your KODAK Digitizing Box with any brand of tapes, photos, film reels and audio. Every item will then be digitized by hand in our state-of-the-art facility located right here in the USA.
Shop Now
Cassette Tapes to CD Conversion
Relieve the soundtrack to your youth – wherever, whenever
Just like VHS tapes, film reels and the like, your audio cassettes are reaching the end of their tenure. Only retirement isn't the next step, it's the grave. Without converting your audio cassette tapes to digital formats, you risk losing the music you loved, but more importantly, the memories that helped shaped your youth.
Long before .mp3 stood for anything other than an odd sequence of letters, decimals and numbers, we strutted around in Walkmans blasting our favorite cassette tape jams. It was the first time we felt like our life had a soundtrack and mixtapes were more powerful than love letters. A lot of thought and dedication went into recording that perfect mixtape, which is why this digitization process repays that extensive effort.
It's the same passion, dedication and experience KODAK so obsessively put into their print and film legacy since 1888. And although the times have changed dramatically over the last 100 plus years, their innovation and drive has remained as it was when they first got into this beautiful business.
With the KODAK Digitizing Box, you can relive those glory days. With a prepaid round trip delivery, protective box, and personal email updates of your memories through the entire process.  KODAK Digitizing Box exists so you can enjoy those past playlists, live recordings and music you just can't find on any other format, even Spotify.
We knows how precious your memories are to you. That's why the KODAK Digitizing Box was created. Whether it's a mixtape from your first crush, an indie group that disbanded before they released an actual album, even those garage band recording sessions you cranked out with some friends in high school, KODAK Digitizing Box can help you preserve them before they're lost forever with our audio cassette to CD service.