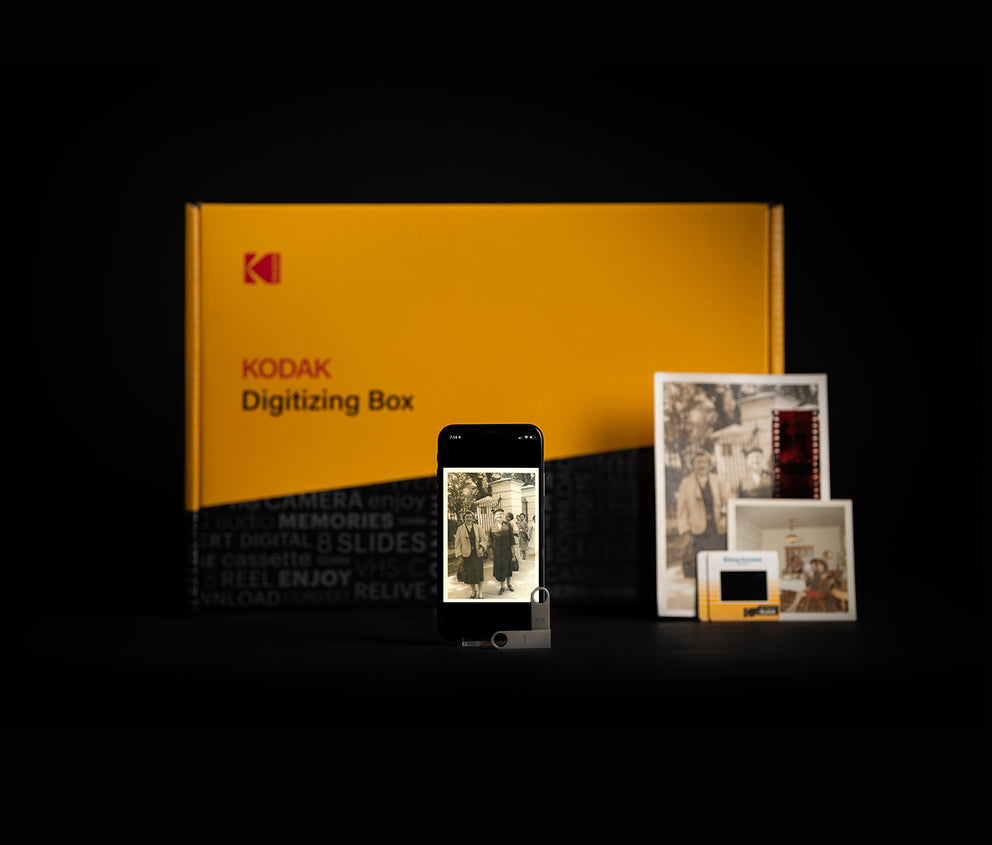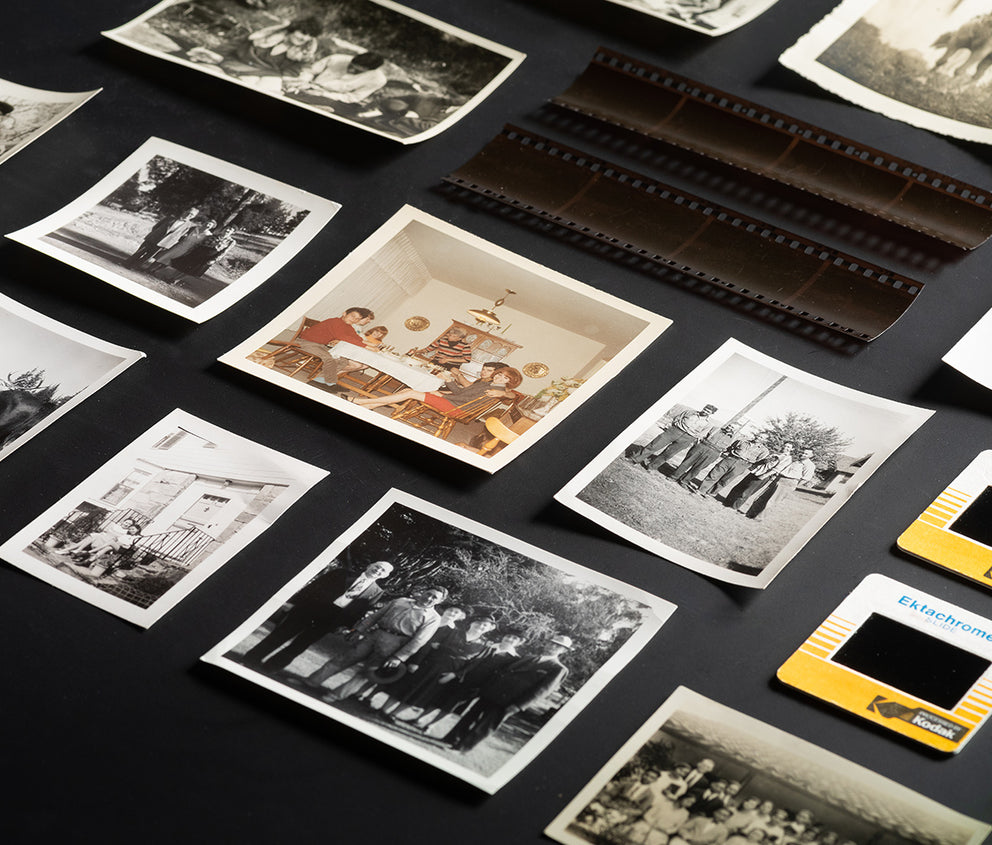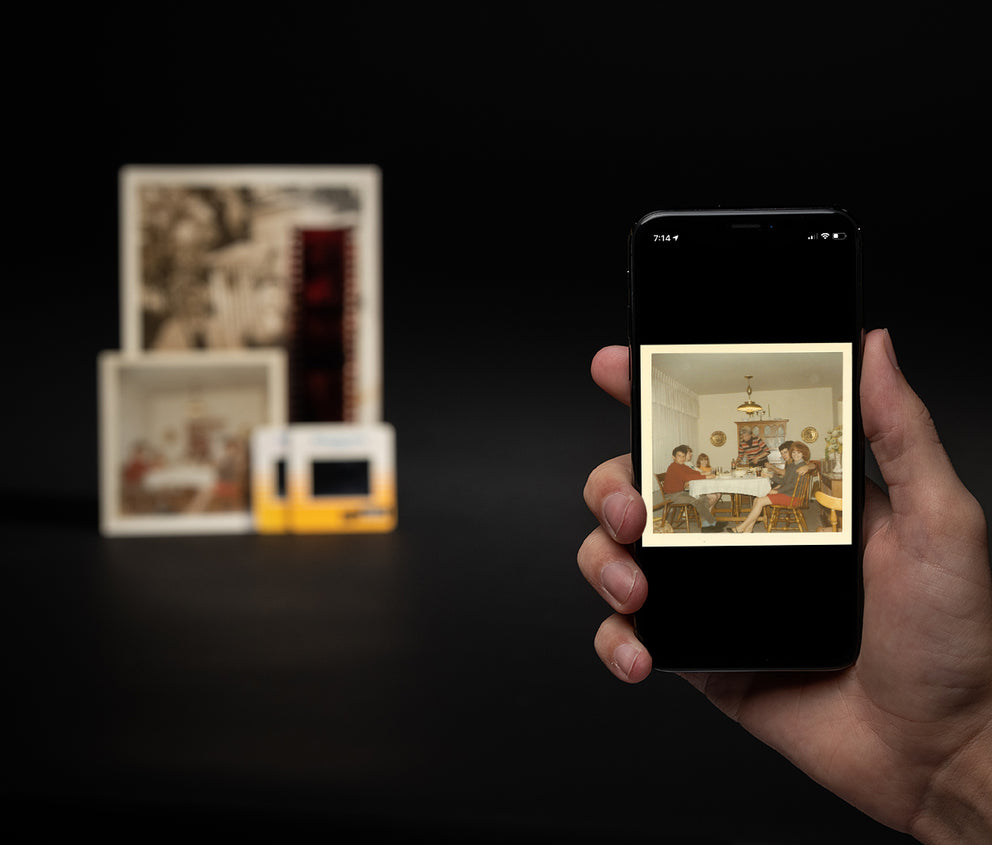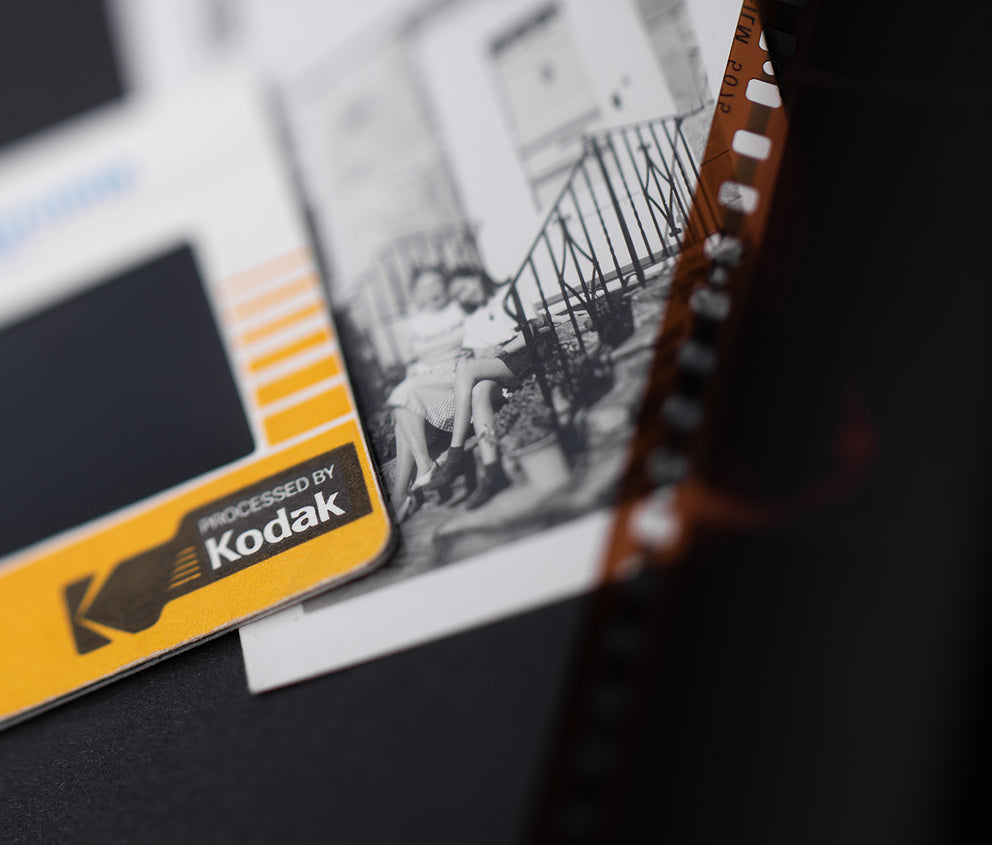 Convert Negatives to Digital Service
What's included
What we digitize
Includes welcome guide with instructions, barcodes to tag your items, shipping box, pre-paid UPS® return shipping label and all digitizing.
All formats are carefully digitized by hand, right here in the United States.
Receive regular email updates throughout the whole process.
Approximately 10 - 12 week turnaround once we receive your KODAK Digitizing Box.
Each KODAK Digitizing Box is good for up to the number items specified in the size selector section. 
Includes extra safety barcodes in case you have more media you'd like digitized. We'll invoice you for any add-ons once we receive your media.
Includes complimentary Digital Download access to your files for 30 days.
Select how many items you want digitized
Need physical copies? (optional)
Includes digital download access for 30 days
Thumb Drive
Perfect for computer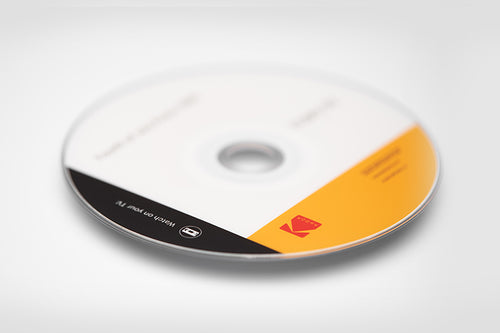 Disc Set
Perfect for computer
Kodak Digitizing Box
Starting at $69.99
Includes digital download
Frequently asked questions
You have questions.
We have the answers.
Fill your KODAK Digitizing Box with any brand of tapes, photos, film reels and audio. In a few weeks, you'll receive your conveniently converted memories on digital, DVD, or the cloud, along with your originals. Every KODAK Digitizing Box includes a welcome guide with simple step-by-step instructions, barcodes for tracking every item, and a prepaid UPS return shipping label.
Please allow approximately 10 - 12 weeks once we receive your filled KODAK Digitizing Box. Our exclusive tracking technology keeps you informed throughout the process with regular email updates, and our knowledgeable customer support team can answer any questions you have.
Digitized, ready-to-relive copies on your choice of Thumb Drive, DVD or Digital Download, as well as all your original media. All analog media is professionally digitized by hand in our state-of-the-art facility.
What can I get digitized?
Mix and match format types from VHS tapes to Super 8 film. We can digitize any brand of old analog media!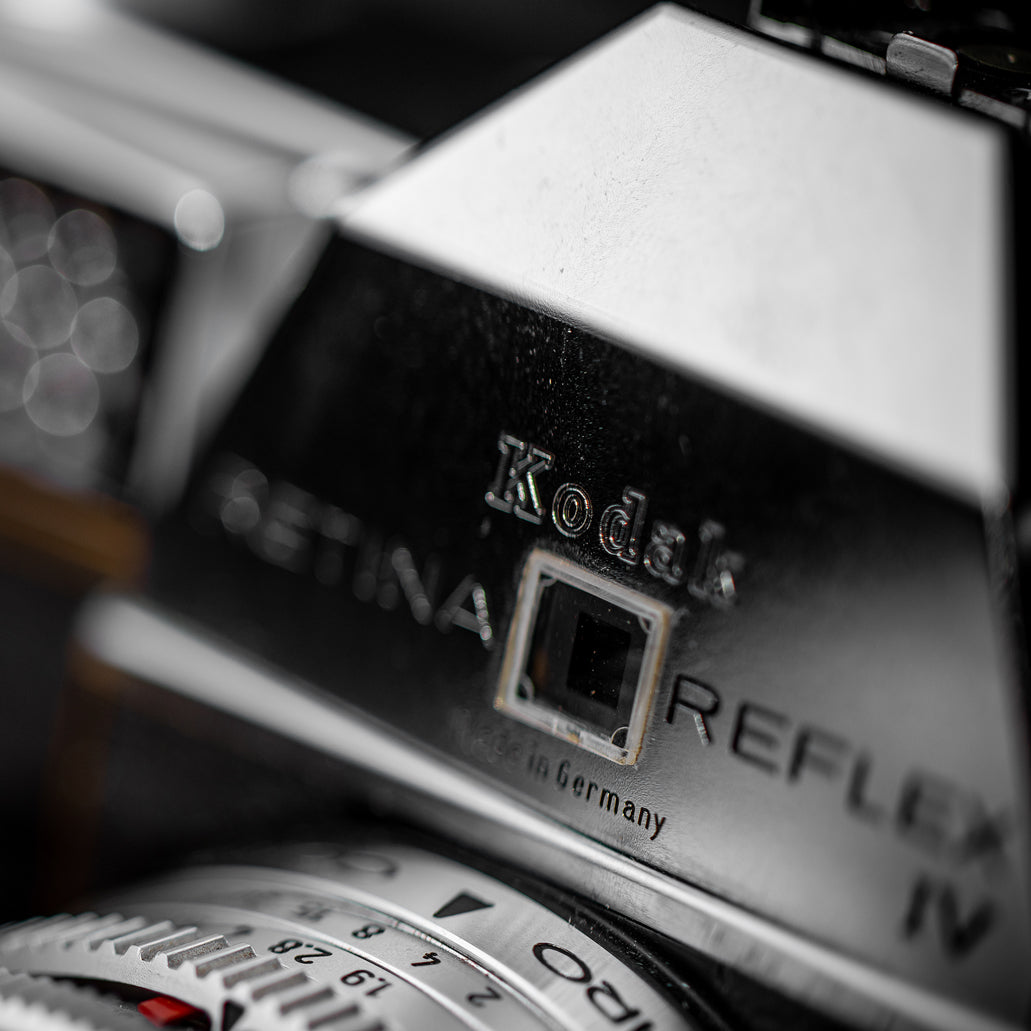 Hundreds of years of history
Quality runs in our DNA
Since 1888 Kodak has continued to invent and revolutionize photography and motion pictures. That historic tradition continues with the Kodak Digitizing Box. Following in the footsteps of millions who trusted Kodak to develop their film by mail, Kodak Digitizing Box offers mail-in digitizing for all brands of videotapes, film reels, slides, and printed photographs.
Get Started
Digitize Your Negatives
Turn a negative situation into a positive memory
Cameras work by exposing film to light. And during that light exposure process, chemicals in the film react depending on the level and type of light. Post chemical development process, you're left with little brown strips, or what we call negatives. It's common to be more excited about the fully developed photos that accompany those brown strips, but those seemingly insignificant brown strips are what's left of your actual film. And they're a lot more valuable than you may have thought.
Negatives are often referred to as the backup files of photography. And back in the day, that was accurate. That's right, those little tiny brown stips of film actually served a purpose – a big one in fact. You see, negatives are your actual pictures – your original images. They're what allowed you to take film and turn it into printed pictures. And whether it was you personally fiddling around in a dark room back in the day to develop negatives and create prints or you sending them off to your local pharmacy to develop and print, negatives were necessary to make it all happen. From big or small prints to dark or light ones, negatives afforded you the ability to develop your photos just the way you wanted them to look. And when the development process was completed, you could rest assured knowing that you still had your negatives – those little brown strips – just in case you ever needed to reprint any photographs.
But now that we've fast forwarded several decades, those "backup" negatives are just as much at risk of fading from existence as the fully developed photos themselves. Maybe even more so due to the fact that they're actual film and even more susceptible to endangerment from poor storage and father time.
That's right, your photos won't last forever. There's an extinction clock and it's counting down as they slowly degrade over time. And the negatives that were supposed to back them up (assuming you've kept them this long) are following closely behind. But don't worry, your old film, photos and negatives can still be saved and we can help!
Introducing KODAK Digitizing for your film, photos and negatives. Our preservation professionals can safely and accurately scan your photos, 35mm film and negatives to convert them from their aging analog form into fully functioning digital copies that are ready to post, share and live on.
Our quality scanning service is the perfect answer on how to preserve your past memories. After all, a large majority of the photos being scanned and digitized today are classic KODAK film. And since we helped you capture the photos with our iconic film, it's only natural to let us help you preserve them with KODAK Digitizing. During the digital transfer process, our professionals work carefully by hand to ensure that the quality is preserved as best as possible to give you vibrant, high-resolution digital images via DVD, thumb drive or digital download.
If you've got a box full of old neglected negatives, it's time to turn them into positives by getting them digitized. We offer convenient, pre-paid roundtrip shipping. All you need to do is load up our custom, crush-proof box with any and all your negatives and send them in. We'll do the rest, digitizing the lot and providing you with up-to-date information on the process along the way. When we're done converting all your memories, we'll send back all your old negative strips along with shiny new digital copies via DVD, thumb drive – even cloud downloads.
So while it's important to save and digitize your developed photographs, it's even more important to save and digitize your negatives. Mainly because your original negatives give you the ability to do more with your film. You can make actual copies of your original images with the added benefit of enlarging them and/or adjusting the brightness as you see fit. 
After all, negatives are super fragile. Everything from oil due to fingerprints to too much light exposure can expedite the degradation process. So give your film "backup" a backup plan by getting your negatives digitized today. Don't wait! Turn a potential negative situation into a positive memory today with KODAK Digitizing.