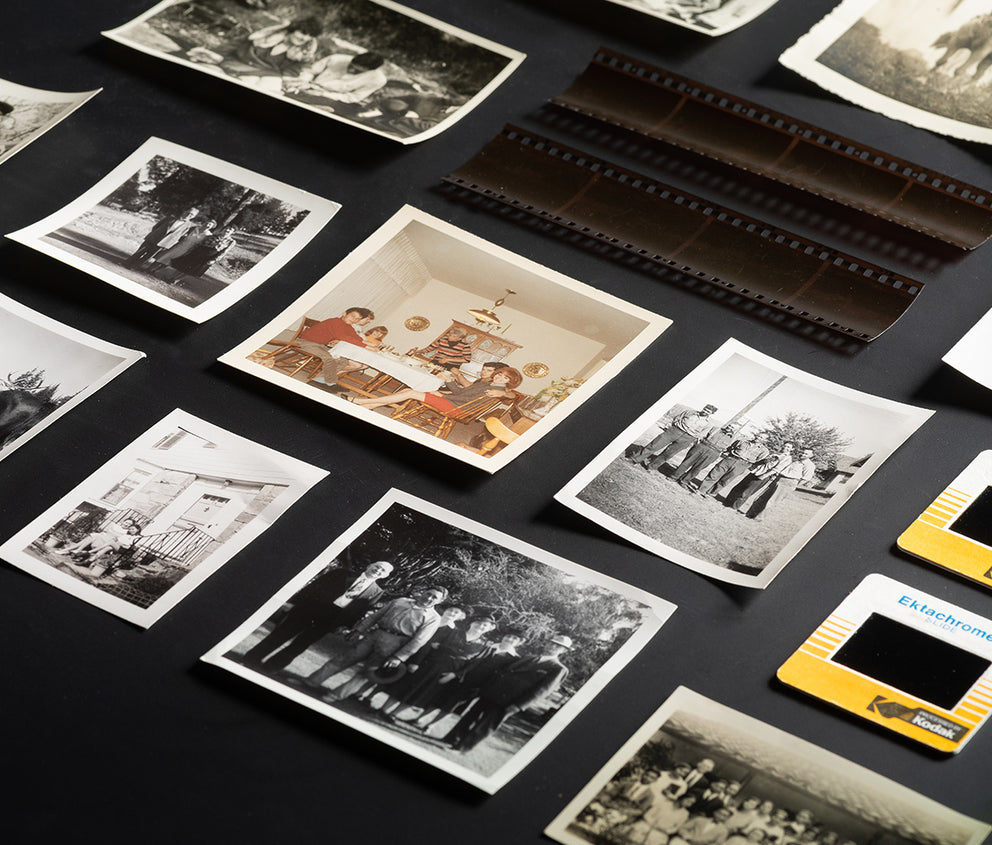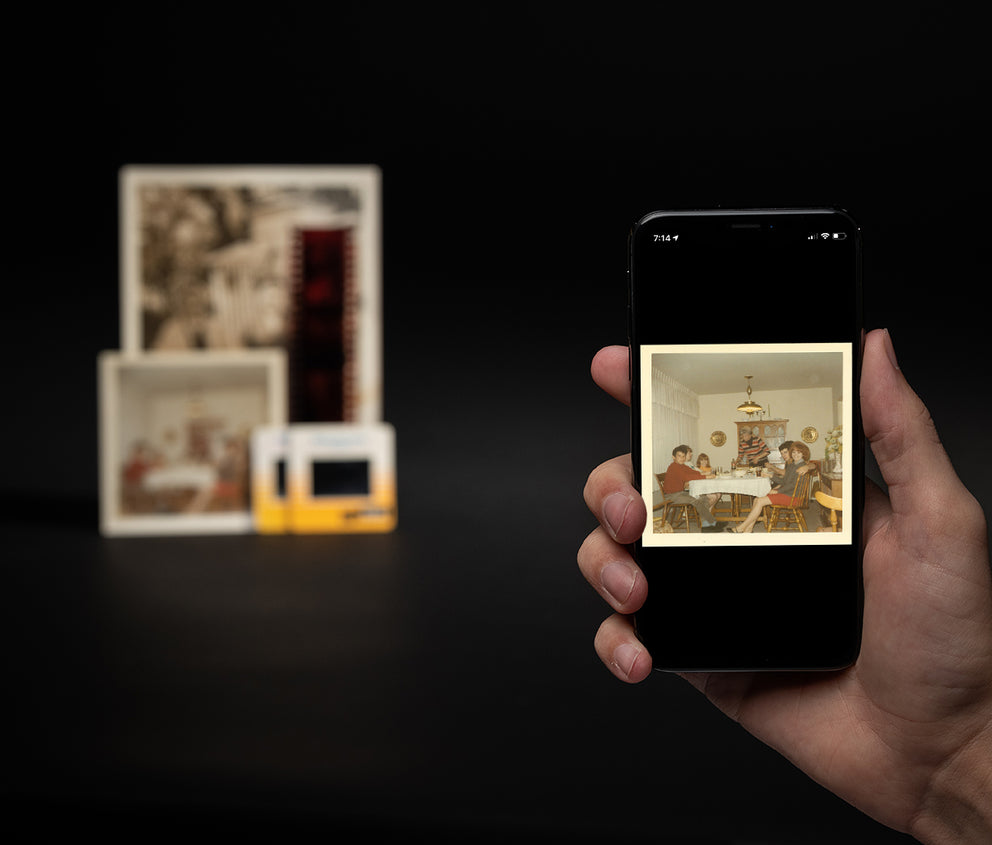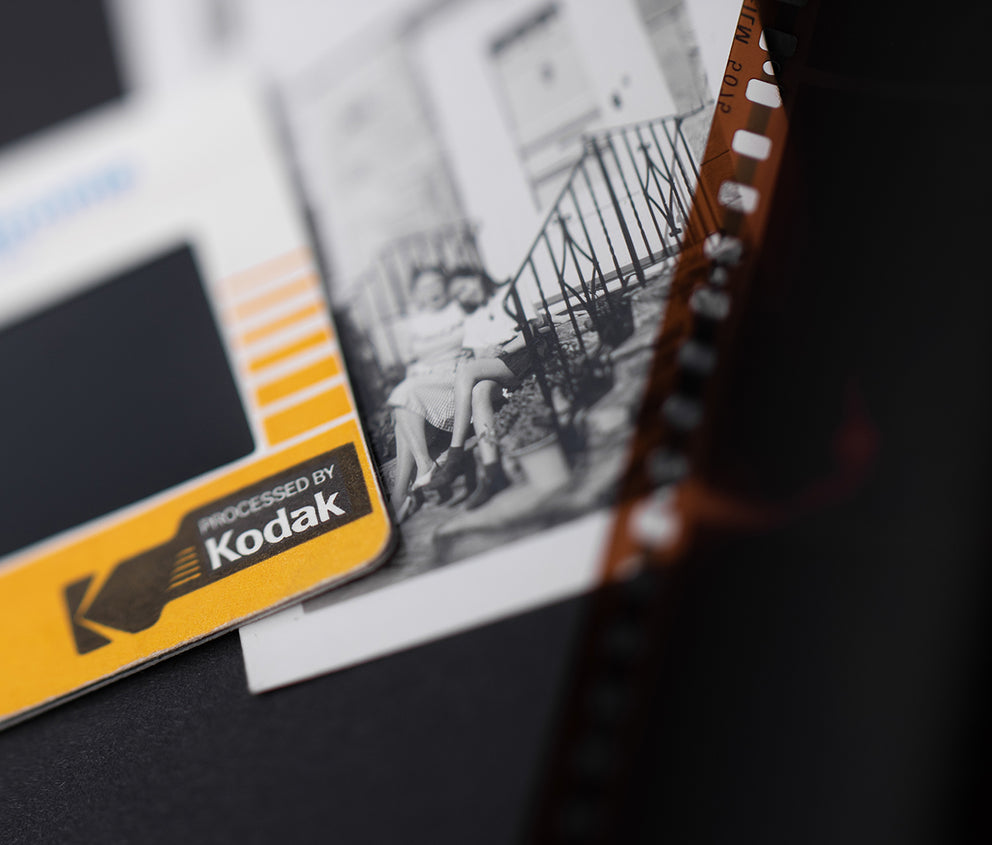 Convert Slides to Digital Service
What's included
What we digitize
Includes welcome guide with instructions, barcodes to tag your items, shipping box, pre-paid UPS® return shipping label and all digitizing.
All formats are carefully digitized by hand, right here in the United States.
Receive regular email updates throughout the whole process.
Approximately 10 - 12 week turnaround once we receive your KODAK Digitizing Box.
Each KODAK Digitizing Box is good for up to the number items specified in the size selector section. 
Includes extra safety barcodes in case you have more media you'd like digitized. We'll invoice you for any add-ons once we receive your media.
Includes complimentary Digital Download access to your files for 30 days.
Select how many items you want digitized
Need physical copies? (optional)
Includes digital download access for 30 days
Thumb Drive
Perfect for computer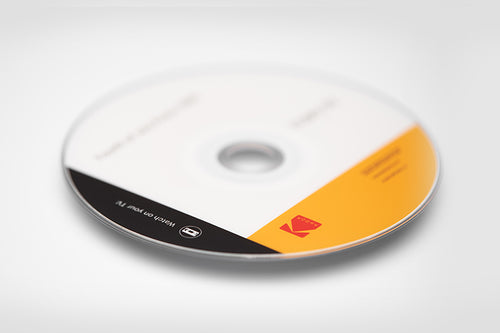 Disc Set
Perfect for computer
Kodak Digitizing Box
Starting at $69.99
Includes digital download
Frequently asked questions
You have questions.
We have the answers.
Fill your KODAK Digitizing Box with any brand of tapes, photos, film reels and audio. In a few weeks, you'll receive your conveniently converted memories on digital, DVD, or the cloud, along with your originals. Every KODAK Digitizing Box includes a welcome guide with simple step-by-step instructions, barcodes for tracking every item, and a prepaid UPS return shipping label.
Please allow approximately 10 - 12 weeks once we receive your filled KODAK Digitizing Box. Our exclusive tracking technology keeps you informed throughout the process with regular email updates, and our knowledgeable customer support team can answer any questions you have.
Digitized, ready-to-relive copies on your choice of Thumb Drive, DVD or Digital Download, as well as all your original media. All analog media is professionally digitized by hand in our state-of-the-art facility.
What can I get digitized?
Mix and match format types from VHS tapes to Super 8 film. We can digitize any brand of old analog media!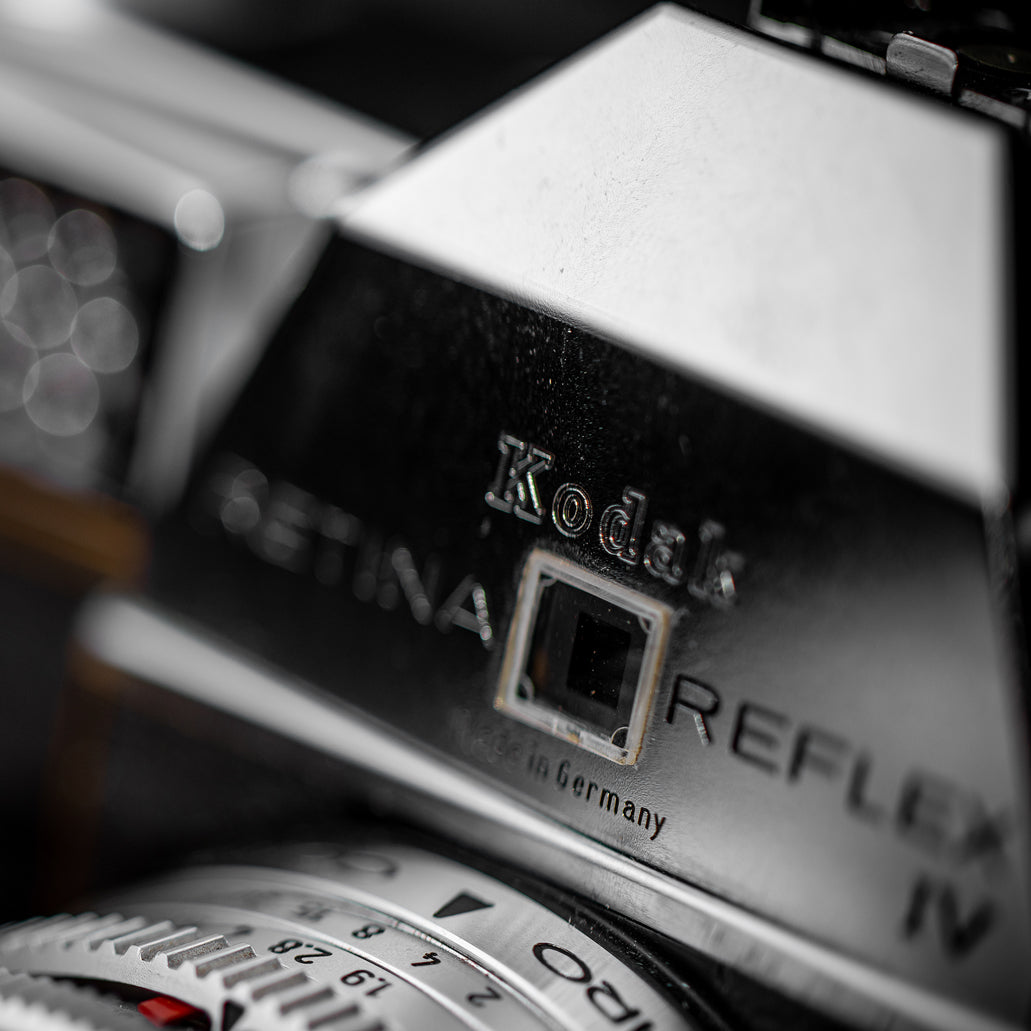 Hundreds of years of history
Quality runs in our DNA
Since 1888 Kodak has continued to invent and revolutionize photography and motion pictures. That historic tradition continues with the Kodak Digitizing Box. Following in the footsteps of millions who trusted Kodak to develop their film by mail, Kodak Digitizing Box offers mail-in digitizing for all brands of videotapes, film reels, slides, and printed photographs.
Get Started
Scan 35mm Slides to DVD or CD
Convert your slides to digital 
From weddings and funerals to graduations and births, family slideshows have been a long standing tradition when the time is right. But they weren't always as easy as clicking the "Play Slideshow" button on a PowerPoint presentation.
Back in the 60s, 70s and 80s, 35mm slideshows involved a bit more of a buildup, loading up the carousel with slides before cycling through them. The end result was quality family time and a merry-go-round of treasured memories. It was that emotional pull that made it such an iconic piece of film history. Don't believe us, then just try to watch this without feeling a lump in your throat
Fast forward a few decades and those memorable still images are now merely hidden promises held on 2x2 inch cardboard or plastic frames – unless you've got a projector laying around to bring them to life … not so likely.
But on top of that, your memories are simply fading. The longer you keep those slides tucked away in a shoebox in your attic, the more risk you have at losing the memories that they hold. But there is an answer to view and preserve them, and it doesn't involve finding an old finicky projector.
Introducing digitization for your 35mm slides. Our qualified image experts can safely and accurately scan your slides, using cropping and high resolution techniques, ultimately converting (but more importantly preserving) them to CD, DVD, thumb drive or the cloud. With social media being the vehicle to share memories, it only makes sense to convert your throwback slides to a more reliable and shareable digital format.
After all, the 35mm Carousel projector was our creation, and as a company dedicated to image excellence and capturing memorable moments, we feel it's our duty to ensure that your slides live on – the way they were intended. Our slide scanning and transfer service is fast, easy and transparent because we'll send you updates throughout the entire conversion process. All you need to do to get started is fill up our pre-paid roundtrip box with your collection of old 35mm slides and send it back. Once our scanning process is completed, we'll give you back the originals and your new digital copies to share and enjoy with your family.
You might lose out on performing hand shadow puppets in the projector light with your new digital copies, but we're pretty sure that's better than losing out on all your memories.