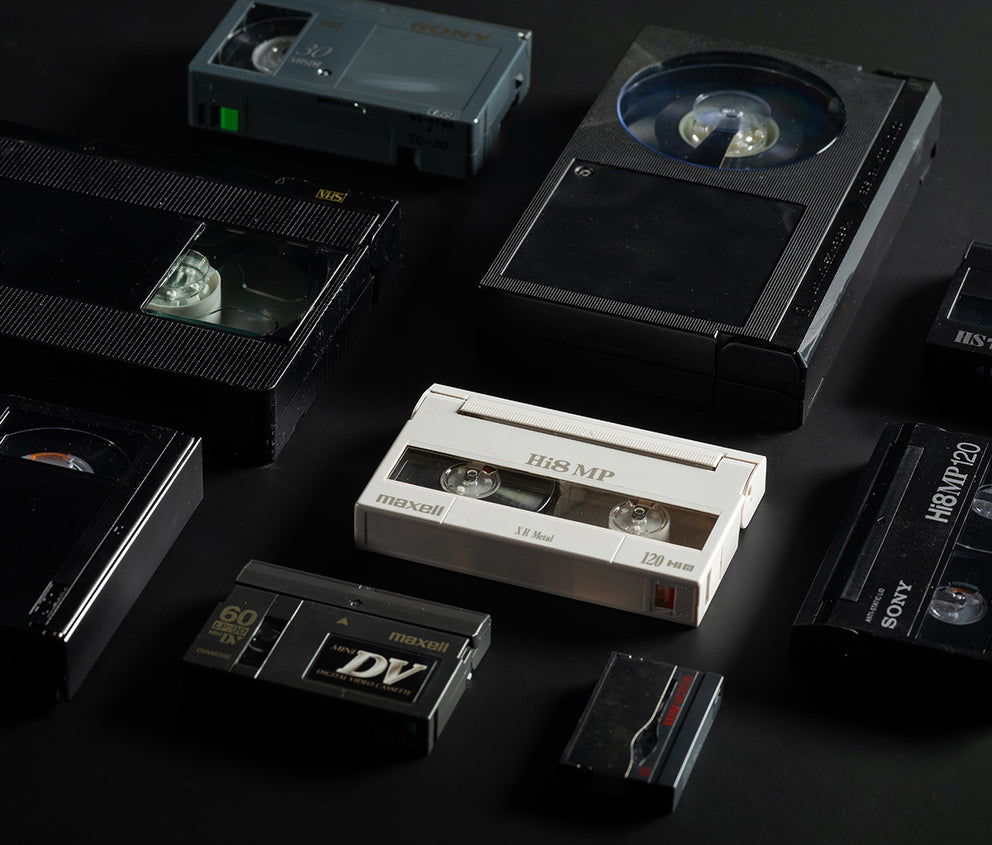 Convert Video 8 to DVD or Digital
What's included
What we digitize
Includes welcome guide with instructions, barcodes to tag your items, shipping box, pre-paid UPS® return shipping label and all digitizing.
All formats are carefully digitized by hand, right here in the United States.
Receive regular email updates throughout the whole process.
Approximately 10 - 12 week turnaround once we receive your KODAK Digitizing Box.
Each KODAK Digitizing Box is good for up to the number items specified in the size selector section. 
Includes extra safety barcodes in case you have more media you'd like digitized. We'll invoice you for any add-ons once we receive your media.
Includes complimentary Digital Download access to your files for 30 days.
Select how many items you want digitized
Need physical copies? (optional)
Includes digital download access for 30 days
Thumb Drive
Perfect for computer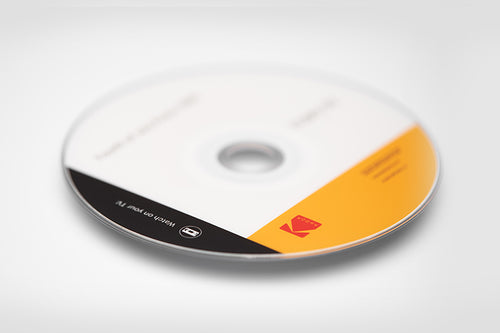 Disc Set
Perfect for computer
Kodak Digitizing Box
Starting at $69.99
Includes digital download
Frequently asked questions
You have questions.
We have the answers.
Fill your KODAK Digitizing Box with any brand of tapes, photos, film reels and audio. In a few weeks, you'll receive your conveniently converted memories on digital, DVD, or the cloud, along with your originals. Every KODAK Digitizing Box includes a welcome guide with simple step-by-step instructions, barcodes for tracking every item, and a prepaid UPS return shipping label.
Please allow approximately 10 - 12 weeks once we receive your filled KODAK Digitizing Box. Our exclusive tracking technology keeps you informed throughout the process with regular email updates, and our knowledgeable customer support team can answer any questions you have.
Digitized, ready-to-relive copies on your choice of Thumb Drive, DVD or Digital Download, as well as all your original media. All analog media is professionally digitized by hand in our state-of-the-art facility.
What can I get digitized?
Mix and match format types from VHS tapes to Super 8 film. We can digitize any brand of old analog media!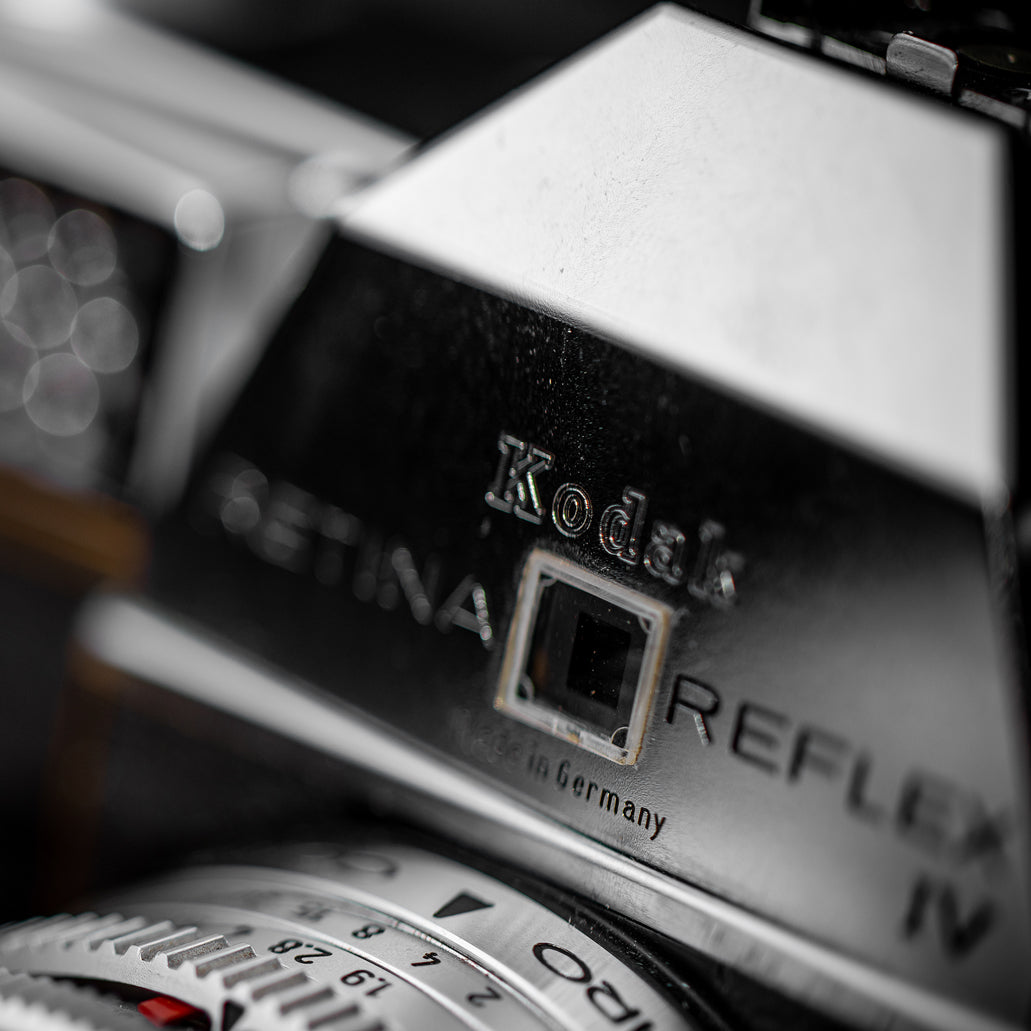 Hundreds of years of history
Quality runs in our DNA
Since 1888 Kodak has continued to invent and revolutionize photography and motion pictures. That historic tradition continues with the Kodak Digitizing Box. Following in the footsteps of millions who trusted Kodak to develop their film by mail, Kodak Digitizing Box offers mail-in digitizing for all brands of videotapes, film reels, slides, and printed photographs.
Get Started
Convert Video 8 to Digital DVD and More
Don't let your tapes bite the dust
                            
With so many 8 tape formats on retail stores in the late 80s up through the early 2000s, the pickings were plentiful. From Video 8 to Hi8 to Digital 8, the evolution of the "8" tape format ushered in great opportunities for the Sony Handycam enthusiast with Video 8 being the first to hit the market in 1985.
Although there was little to no video quality discrepancy among Video 8 and the tried-and-true VHS, Video 8's audio quality was comfortably better than non-HiFi VHS and Betamax. But it's biggest competition during the early camcorder reign was the VHS-C, which had the slight advantage of being playable on VHS machines with an adaptor. However, Video 8 tapes did get the edge over VHS-C in terms of overall tape recording length – 120 minutes versus 60 minutes.
For almost two decades, Video 8 tapes and its successors dominated the camcorder (Sony Handycam) market before they eventually gave way to true digital formats in the 2000s. But while its time has come and passed, the memories imprisoned on your old tapes don't have to befall the same fate; however, if left unattended they soon will. Much like all the other tape formats at the time, magnetic tape was the primary film used, and while that worked great at the time, that magnetic tape is prone to fade over time – 30 or so years on average – and that age has already passed its expiration date. 
But don't fret! Our dedicated team of digitizing pros can successfully convert your old Video 8 tapes to DVD, thumb drive or the cloud. We rescue hundreds of Video 8 tapes in our studio every day, transferring their memories to a safer, more future-proof digital format. Let us preserve your past with our digital conversion service. We'll send you a prepaid roundtrip box to load up and ship back with your old Video 8 tapes as we get to work. You can even keep up-to-date tabs on your tapes throughout the entire process.
 Keep the spirit of the 80s and 90s alive and well in your heart and in your memories by converting your old Video 8 tapes to digital today!