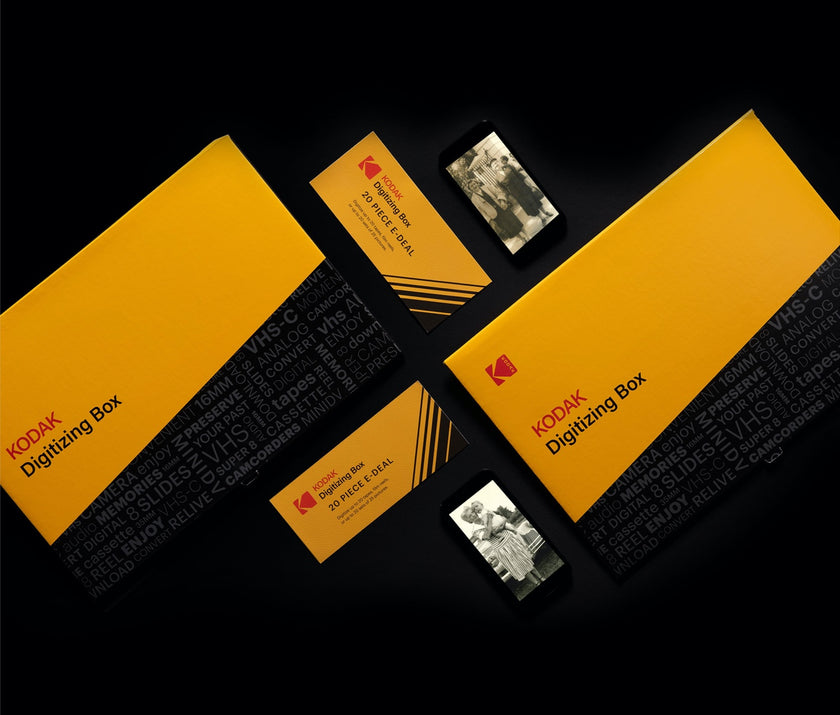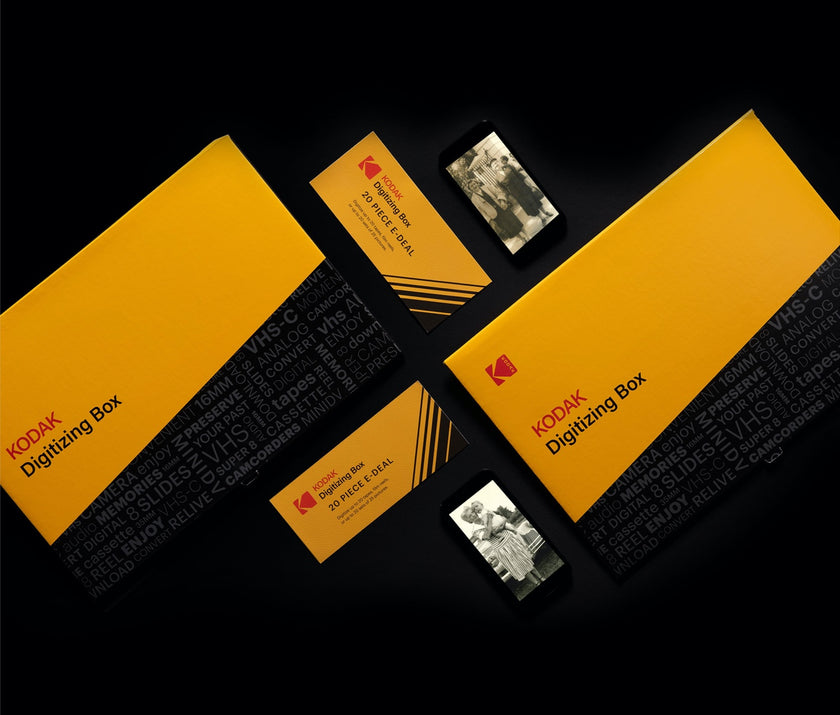 PRODUCT DETAILS
We'll send you an email with your voucher and instructions on how to use once you checkout. From there, you'll redeem it on kodakdigitizing.com for a KODAK Digitizing Box Kit.
KODAK DIGITIZING BOX VOUCHER DEAL
Up to 68% off tape, photo and film conversion to thumb drive, digital download or DVD with this KODAK Digitizing Box Voucher Deal.
Save up to 68% on tape, photo and film digitizing with a KODAK Digitizing Box Voucher.
Once your order is placed, we'll email you a voucher that includes a single-use code for you to enter when ordering your KODAK Digitizing Box.
If you've purchased this voucher as a gift, you can share it by printing the voucher or forwarding the email to whomever it was purchased for.
To redeem your voucher, simply visit kodakdigitizing.com and select the kit(s) that you want to apply your voucher value towards.
Enter the code from the voucher during the checkout process to complete your order.
Promotional value expires 90 days after purchase. Amount paid never expires. Online only. Valid only for purchase of initial KODAK Digitizing Box kit. Digital Download, Thumb Drive or Disc Set can be added while building your order for an additional fee. Shipping not included. Cannot be used toward invoices or additional charges. Cannot be combined with other promotional offers or promotional pricing. Voucher must be used in its entirety. Does not have residual value if full value is not used during redemption. Does not ship to PO boxes/AK/HI/Canada/Puerto Rico. Most orders ship within 2 business days from redemption date. May buy 1 additional as gift. Limit 3 per household.
INSTANTLY EMAILED & READY TO PRINT
KODAK Digitizing Box Voucher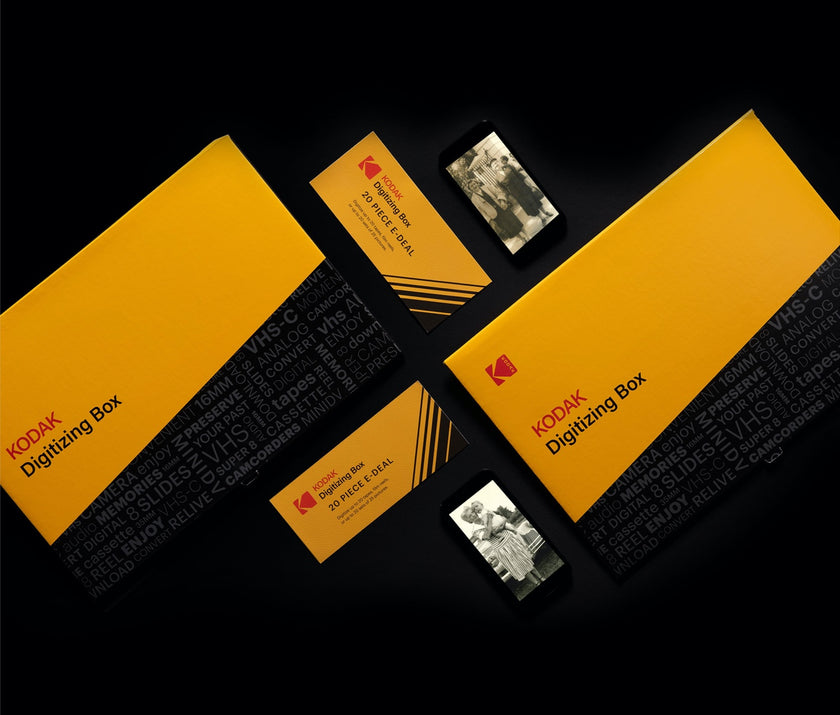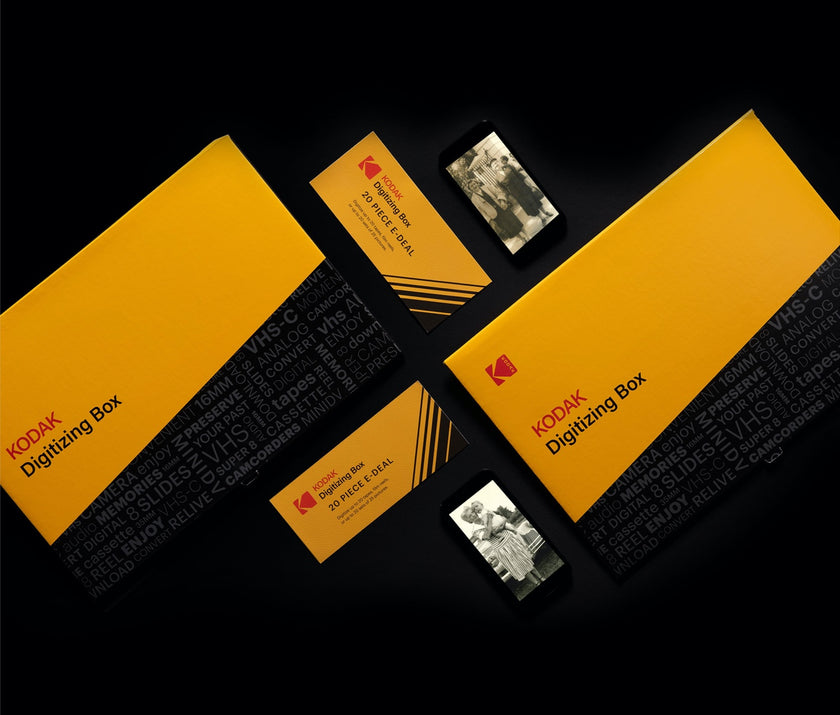 $50 value toward video, film and photo digitizing services
$250 value toward video, film and photo digitizing services
$500 value toward video, film and photo digitizing services
$1000 value toward video, film and photo digitizing services