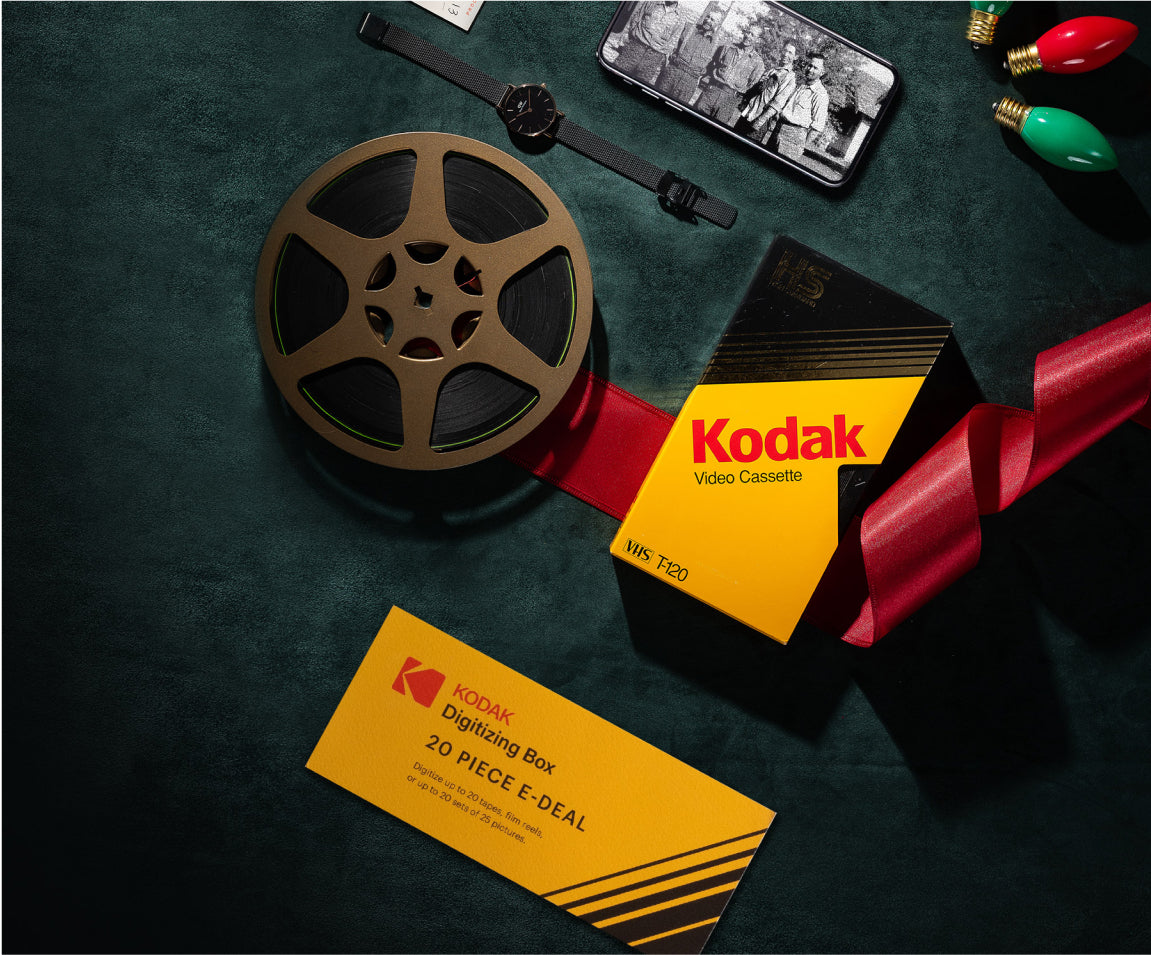 Save on our most in-demand kit.
And celebrate the timeless moments you've shared with family.
Shop Now
Holiday FAQs
Holiday FAQs
How can I complete my order and have my media ready to share by Christmas?
Kodak Digitizing kits arrive about a week after you place your order. To ensure everything is preserved by the holiday, you can:
Select our Standard Processing option and send us your media so that it arrives at our production studio before October 28.

*Please note that the exact date your kit will arrive during this busy holiday season is also dependent on which shipping option you choose.
How can I get an empty Kodak Digitizing kit by Christmas?
If you're simply interested in purchasing a kit as a gift to start packing during the holidays…That's a great idea. Many people have told us they loved packing their kit while family was gathered, so everyone could look over old items and tell stories.
With this option, you also have a little more time—although demand is so high this year, that the number of remaining kits is limited. So we'd encourage you to order as soon as possible. Please check the appropriate shipping method at checkout.
*Please note that the exact date your kit will arrive during this busy holiday season is dependent on our shipping partner, which is why we've its holiday schedule above.
While we don't sell gift cards, we do have digital e-deals. You can shop all e-deals here.
Once your order is placed, we'll email you a voucher that includes a single use code for you (or the person you're reserving this deal for) to enter when ordering the Legacybox kit that corresponds with the deal you reserved.
If you're ordering an e-deal as a gift, you can share it by printing the voucher or simply forwarding it to the recipient's email address. It's a great last minute gift option!